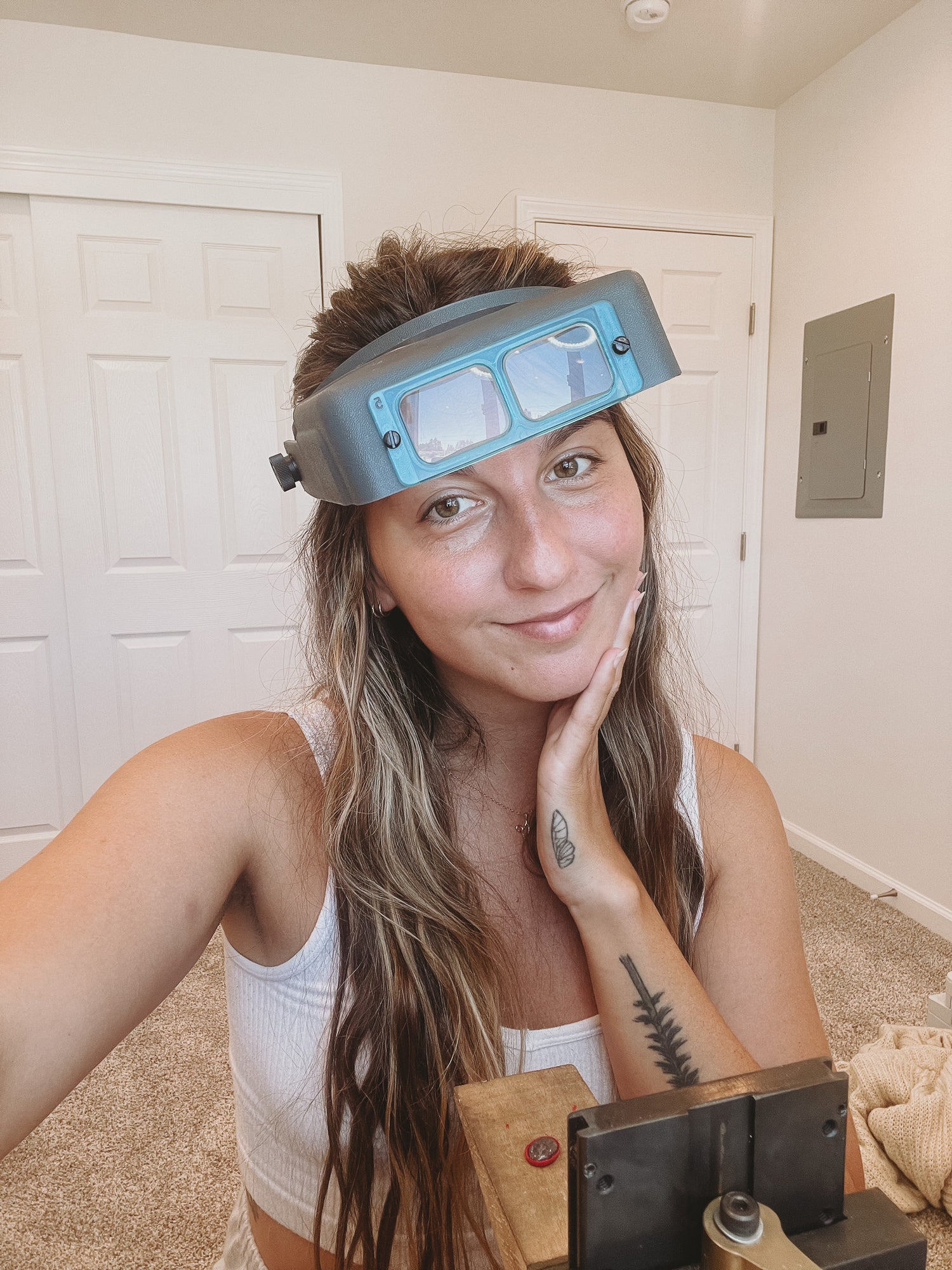 about the designer
Hi, I'm Alexa, the designer and creator of this magical little brand, From Isla (pronounced eye-lah, and stems from the Scottish name of an island off the coast of Scottland.). The name loosley means, "from the island" becasue of my passion for the ocean.
After living in NYC for four years, where I studied fashion design with a focus on special occasion gowns at FIT, I decided it was time for a change of scenery. I felt a calling for CA, so I drove to LA with no plan, no expectations, and a stomach full of nerves. I ended up staying in the bridal industry for a bit longer, before diving into swimwear design for four years.
From Isla was my side hustle for a long time...first wire wrapped crystals then seashell necklaces, I did this for a while. Finally in 2021 I decided to take the leap to fine jewelry. It's been a crazy journey so far, from quitting my full time job in the fashion industry to pursue From Isla full time. I wrote all about my transition from working in the fashion industry to working for myself in this blog post. If you want to read more about my creative process, head here.Thank you for being here!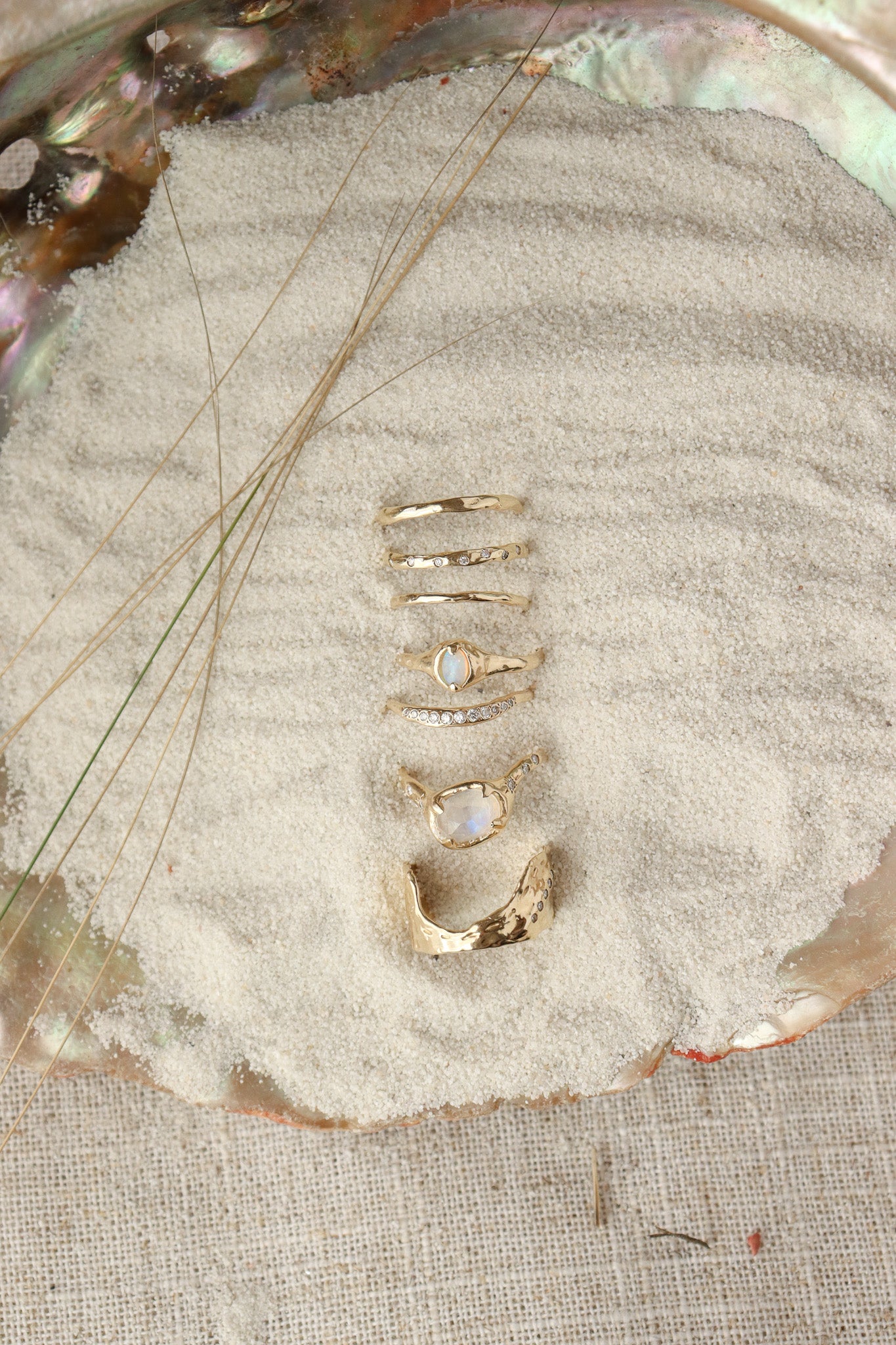 about the brand
 The lifeblood of this line has always been a connection to the sea. From Isla began with cowrie shell chokers and whale tail charm necklaces. My designs have evolved since the early days, but I still infuse my pieces with the essense of the ocean.
The ethereal aesthetic felt throughout my collections is inspired by stories of lost pirate treasure, mermaids, and folklore. Basically I am obsessed with fairy tales that occur in or around the ocean. By harnessing those magical vibes and infusing them through out my jewelry, I hope to create beautiful pieces that remind you of the magic of the sea.
I use an ancient method called, lost wax casting. With this, I am able to create organic textures and one of a kind silhouettes.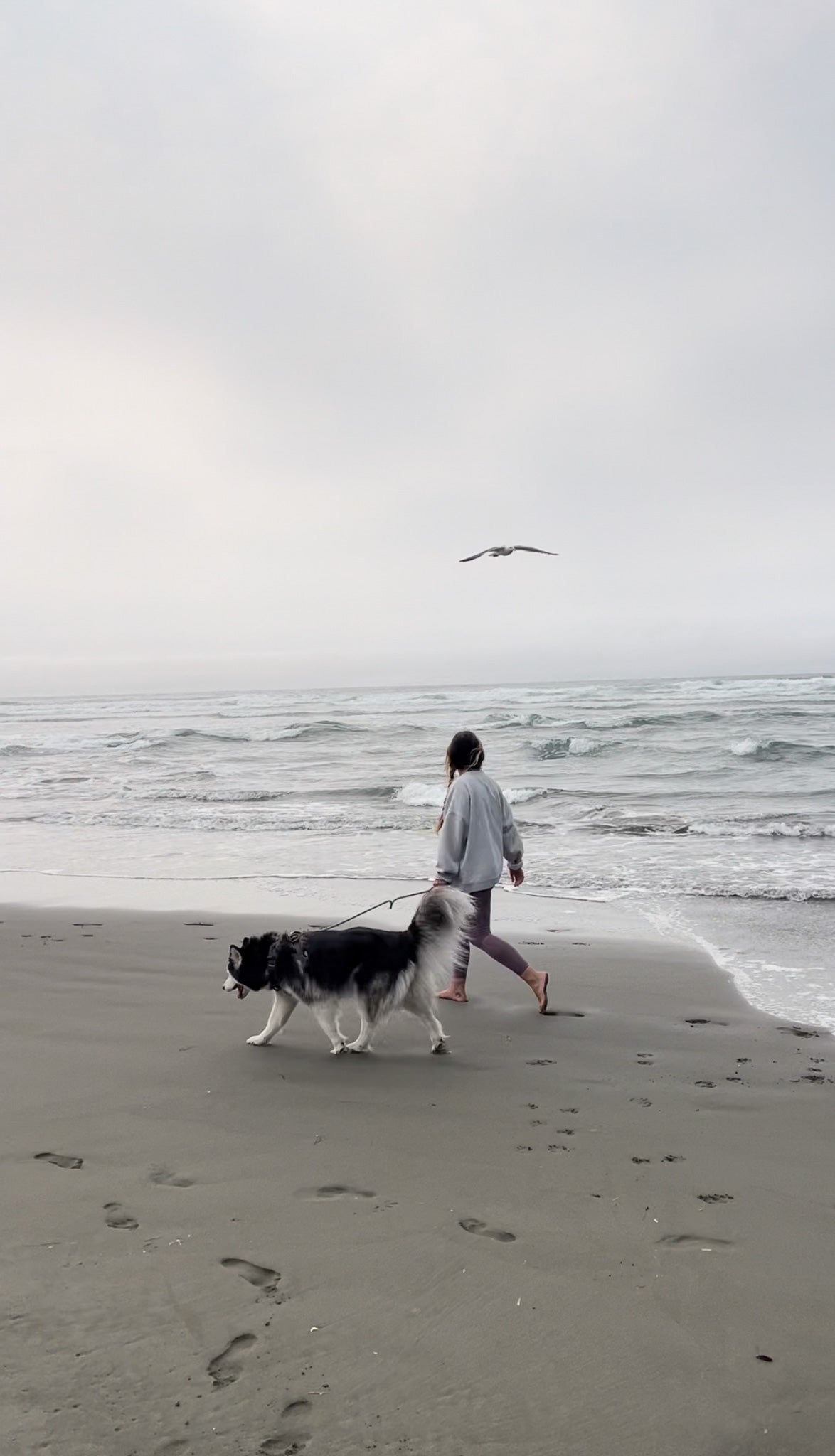 From PA to NYC to LA and now NorCal, From Isla has been adapting and growing with each new chapter of my life. I donate a portion of the proceeds from my jewelry sales to ocean conservation organizations. I am continually taking more steps as a business, and in my personal life, to become more ocean friendly. I hope I can inspire you to do the same.
xx
Founder, Designer
Alexa